The COVID-19 pandemic continues to have a lasting effect on the mental health of our community. Due to the increased demand we are currently experiencing for our Counselling Services, we have had to temporarily close our waitlist. At this time, we are currently only serving our existing client base. We will be working hard to re-open our waiting lists as soon as possible.
If you require immediate assistance, please call 911 or visit your nearest emergency department.
If you are in crisis, please see our list of available supports and resources.
Since 1972, YWCA Edmonton has offered affordable psychological services in our city.
Our doors are open to anyone. Our clients are typically women with lower incomes who are suffering from trauma and are often in crisis, but we offer support to anyone in need.
We'll never turn you away, even if you can't afford to pay. Our affordable services ensure everyone, especially those who are most vulnerable, receive quality care.
We're here for you as long as you need. We're one of only a handful of agencies in Edmonton that offer ongoing support, with no limit to the amount of times clients can access our services. 
Empowering you to make informed choices and decisions about your life.
Your ability to achieve positive growth.
Working together with other community organizations to create your own support network.
Offering you quality services and expertise from our team of trained psychologists and master's-level practicum students.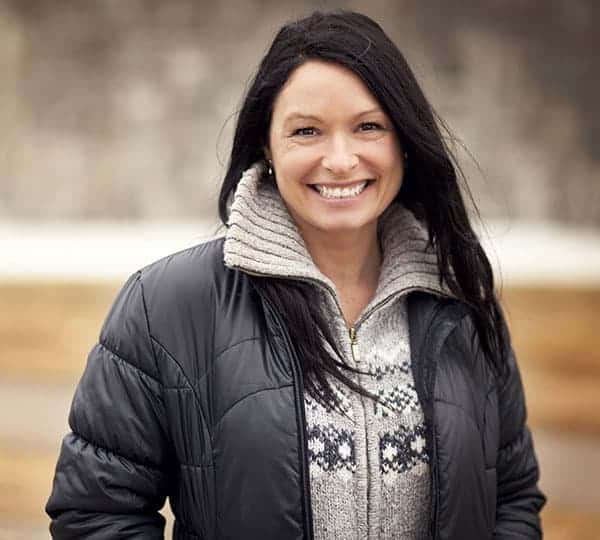 The difference our Counselling Services makes
Each year, we provide approximately 3,500 counselling sessions to nearly 400 clients. 99% of these sessions are partially or fully subsidized.
Our team has experience in many fields of therapy, including but not limited to:
Anxiety
Bereavement
Bullying
Child abuse and neglect
Depression
Eating disorders
Eye Movement Desensitization and Reprocessing (EMDR)
Emotional regulation
Family issues
Family violence
Health/disability
Life transitions
Parenting skills
Relationships
Risk assessment/safety planning
Self esteem/confidence
Stress management
Suicidal thoughts
Trauma/PTSD
Note: We don't currently offer couples counselling, but you are welcome to come individually. 
Living in the Here and Now
Women identifying who they are and what they value in life
This group is intended for women who have recently left a relationship and are struggling to identify what's important to them and what they want out of life. Participants will learn how to apply mindfulness to their daily routines, explore their values, and identify healthy ways to connect to them, while finding different ways to relate to their self-talk. Participants will deepen their understanding of their values and create plans on how to live authentically in the here and now.
How to sign-up for Group Therapy
Please contact us to schedule an intake session for the group. The intake session will be approximately 45 minutes to an hour. The session will be conducted by a practicum student completing a Masters in Counselling Psychology degree. The purpose of the intake session is to determine if you're a fit for the group.
If you have any further questions, please contact our office.
Good Outcomes for our Clients
of children felt accepted, supported and safe.
had a positive counselling experience.
better understood the issues they face.
experienced positive changes in their lives.
of children felt their counsellor listened and understood their problems and concerns.
Psychologists, Counsellors & Staff
We offer a team of registered and provisionally-registered psychologists, including practicum students with a master's degree throughout the year. YWCA Edmonton Counselling Services is a recognized learning facility that offers training opportunities for students and volunteers completing their Masters degrees from accredited institutions.
We operate on a sliding scale that ranges from $5 to $200 per 50-minute session, and is based on your ability to pay. We'll assess your fee at your intake appointment.
Your fee will depend on:
what you make each year before taxes;
your number of dependents; 
your insurance coverage; and
household income (if applicable).
We'll work with you to set a fee that is feasible. We do this with all of our clients to ensure everyone has access to our Counselling services and no one is turned away.
Further subsidies are available, if needed. Please speak to our Service Coordinator about applying.
"The YWCA is the reason I'm alive today. When I first walked into the Counselling Centre, I had run out of reasons to live. I had no money to afford help. I was lucky to find the YWCA. My psychologist has been a blessing to me. I go home, I take the things I've been taught and I practice them. I'm getting better at it. I'm willing to do the work as long as they're willing to let me keep coming."
— Anonymous Counselling Client
Mon – Fri: 9 a.m. to 5 p.m.*
Tues & Thur evenings: 5  to 8 p.m. (by appointment only)
Sat, Sun, and Statutory Holidays: Closed
10402 124 Street NW
Edmonton, AB   T5N 1R5
Momentum Walk-In Counselling
Phone: 780-757-0900
Short-term, walk-in counselling on a pay-what-you-can basis
Drop-In YEG (Offered via the Family Centre)
Phone: 780-424-6103
Free, single-session drop-in counselling located at multiple locations across the city
Mobile Crisis Outreach Team(s)
Adults: 780-342-7777 
Children: 780-413-4733
Mobile support for individuals in dire need of crisis intervention
Distress Line(s)
Adults: 780-482-4357
Children: 780-427-4491
Immediate crisis phone support offered 24 hours a day
Try
211,
a 24-hour information and referral line that helps people connect to social, health and government services.